Check out this brand new Selfie Light iPhone Case! | Protect your iPhone with this stunning case and take the ultimate selfies and pictures.
Traditional ring lights only allow you to get good lighting in a specific area.
While our Ring Light Case is a combination of traditional light and phone case, which allows you to carry it with you at all times so you can always achieve the perfect lighting.
More importantly, the slim and lightweight design allows your phone to fit flush in the case without looking bulky and heavy.
 3 modes to choose from:

Bright light
Dim light
Blinking light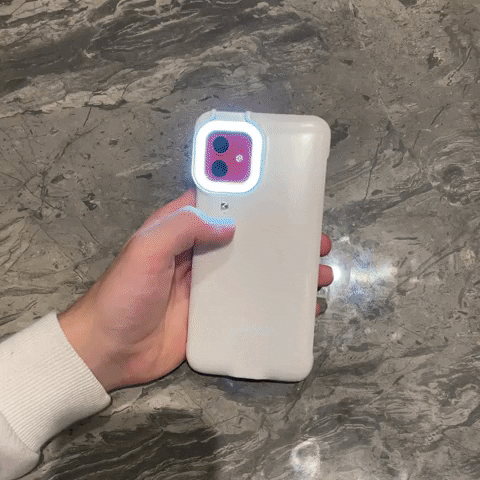 This is from our outlet collection.